Merge JS
Compress multiple JAVASCRIPT files into one JS file
About JS format
The full name of the JS file is JAVA SCRIPT. Now the most widely used scripting language. At the beginning, JS is a simple scripting language for developing small functions in the browser. Now, from simple to powerful, from front-end to back-end, from script to compilable, JS has become the mainstream development language.
JS file storage JAVSCRIPT script, stored in text mode.
JS language features: script, explain execution, object-oriented, simple, dynamic, cross-platform.
For front-end developers, merging and compressing JS files is a common practice.
But in many cases, you need to configure and install the JS packaging tool first. This tool provides an online function to move the JS packaging environment to the WEB. You can package JS files anytime anywhere.
(*This site does not store user uploaded files, all uploaded and converted files will be automatically deleted after 2 hours, By uploading documents, you are agreeing to our Terms of Use
Terms of use
)
About merge JS options
No options to set, merge by default
If you merge JS files yourself, you will need to install some on your computer. Software, there are a lot of options to configure. If you have multiple computers, this will be a bit of a hassle. Our tools have the environment installed in the cloud, so you can merge JS files with just a click of the mouse, whether you are at home or in the office.
We don't keep user-uploaded files, we don't retain user-entered data. We are After an hour, the files you uploaded will be deleted automatically, and the merged files will be deleted automatically. Our website uses the HTTPS encryption protocol, and the files you upload are encrypted. It will not be intercepted, will not be leaked, and is safe.
Help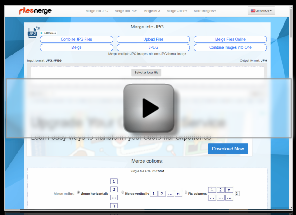 compress video

crop video

split video

video cutter
How do I merge files online?
1. Drag and drop files to the upload area, or click the 'Select a local file' button to upload files.
2. Sort the uploaded files.
3. If there are options set , set the merge option.
4. Click the 'Merge' button to merge the files.
5. Download the merged file.
Get unlimited access to FilesMerge
1. Unlimited access to all 9 FilesMerge tools online.
2. One-time payment, Non recurring charge.
3. Less or no ads on web tools.
4. Email technical support.
5. Faster and more stable service.
About the privacy of your files
All the files you uploaded, and the merged files, as well as the content you filled out. Both will be removed from our servers forever after an hour. We run an automatic cleanup script to do the job. We do not store, do not share, do not view these files. Please check the relevant terms of the website for details.
Donate Bitcoin


bitcoin:13MxU8NQ8vMHfZ75qGPtwrQBocZ2VDeVLe