Merge MP3
Merge multiple MP3 files into one MP3 file
About MP3 format
MP3 full name MPEG1 Layer-3, yes Part of the MPEG file standard. Due to its superior compression characteristics and audio quality, it has become the most popular and successful music file format on the Internet. Sometimes it is synonymous with Internet music.
Almost all systems and platforms, Both support MP3 file playback. All mainstream music software supports MP3 format files. In the early days of the Internet, it compressed a song to a small size, but the sound quality was not affected, which is a huge success. Other mp3 tool:

MP3 & Voice Recorder
Very often, you find yourself wanting to merge two audio clips, two MP3 files, or two favorite songs.
Some software may have this feature, e.g. an audio editing software. However, doing it may take some work. If you want to merge more than three songs, the operation becomes even more troublesome. This page provides a simple program that can quickly and easily merge multiple MP3 files.
(*This site does not store user uploaded files, all uploaded and converted files will be automatically deleted after 2 hours, By uploading documents, you are agreeing to our Terms of Use
Terms of use
)
About merging MP3 options
You can set the quality of the output file.
' Audio Quality': Audio quality, the higher the value, the better the quality, but the larger the file.
'Audio Encoder': audio encoding format, currently only one MP3 format.
'Audio Sampling Rate': Sampling Rate is also a quality parameter. The larger the value, the better the quality, but the file will also become larger.
'Audio Channels': audio channel, mono, multi-channel.
Merge MP3 files, there are a lot of software available. We provide a simple online Tools, no complicated interface, can be done with a click of a mouse. There is no need to set complicated options. The system will help you.
MP3 decoding, encoding, and merging are all performed on our server, you Don't worry if your computer is not fast enough. Don't worry about what system your computer is. Just have your computer connected to the Internet.
Help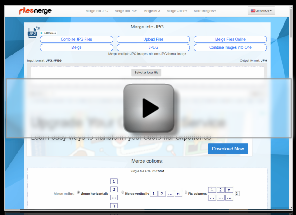 compress video

crop video

split video

video cutter
How do I merge files online?
1. Drag and drop files to the upload area, or click the 'Select a local file' button to upload files.
2. Sort the uploaded files.
3. If there are options set , set the merge option.
4. Click the 'Merge' button to merge the files.
5. Download the merged file.
Get unlimited access to FilesMerge
1. Unlimited access to all 9 FilesMerge tools online.
2. One-time payment, Non recurring charge.
3. Less or no ads on web tools.
4. Email technical support.
5. Faster and more stable service.
About the privacy of your files
All the files you uploaded, and the merged files, as well as the content you filled out. Both will be removed from our servers forever after an hour. We run an automatic cleanup script to do the job. We do not store, do not share, do not view these files. Please check the relevant terms of the website for details.
Donate Bitcoin


bitcoin:13MxU8NQ8vMHfZ75qGPtwrQBocZ2VDeVLe