Merge texts
Merge multiple text files into one text file
About Text Format
Text formats can be varied, here It deals with the simplest one. Many files are stored in TEXT, such as code, list, article, novel, message.
Can be in various languages, English, French, Spanish, German, Chinese, etc. The encoding can be ASCII, UNICODE, UTF-8, etc. In fact, special files in the computer system other than binary storage, such as compressed files, executable files, and others can be classified as text files.
Text merging can be used in many places, such as merging novel chapters or merging multiple comments.
What would you do if you have to merge more than 10 text files? Do you open each one individually and copy and paste? This page can help you quickly perform this function. You can also choose to insert your preferred content while merging.
Input format:
TXT, LOG, TEXT, ME, LST, EUC, ERR, EML, DSC, ASCII, ASC, ANS, 1ST
(*This site does not store user uploaded files, all uploaded and converted files will be automatically deleted after 2 hours, By uploading documents, you are agreeing to our Terms of Use
Terms of use
)
About Text Options
1. Insert Prefix: Insert these before each file Text.
2. Insert suffix: Insert these texts after each file.
3. Insert separators between files: Insert these texts between each file.
4. Output format: Output File text format, one for DOS, Windows, one for Unix, Linux, Mac.
We are very concerned about the privacy of our users. Protecting the security of data. User-uploaded files and processing After the file, it will be deleted automatically after one hour. We do not store the user's data and files.
Merge Text with a few simple steps. Click the mouse to complete. No complicated interface. No cumbersome settings. Upload your files, merge them, and download the merged TEXT file. There are no other extra operations.
Help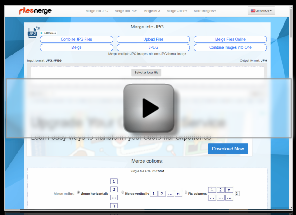 compress video

crop video

split video

video cutter
How do I merge files online?
1. Drag and drop files to the upload area, or click the 'Select a local file' button to upload files.
2. Sort the uploaded files.
3. If there are options set , set the merge option.
4. Click the 'Merge' button to merge the files.
5. Download the merged file.
Get unlimited access to FilesMerge
1. Unlimited access to all 9 FilesMerge tools online.
2. One-time payment, Non recurring charge.
3. Less or no ads on web tools.
4. Email technical support.
5. Faster and more stable service.
About the privacy of your files
All the files you uploaded, and the merged files, as well as the content you filled out. Both will be removed from our servers forever after an hour. We run an automatic cleanup script to do the job. We do not store, do not share, do not view these files. Please check the relevant terms of the website for details.
Donate Bitcoin


bitcoin:13MxU8NQ8vMHfZ75qGPtwrQBocZ2VDeVLe